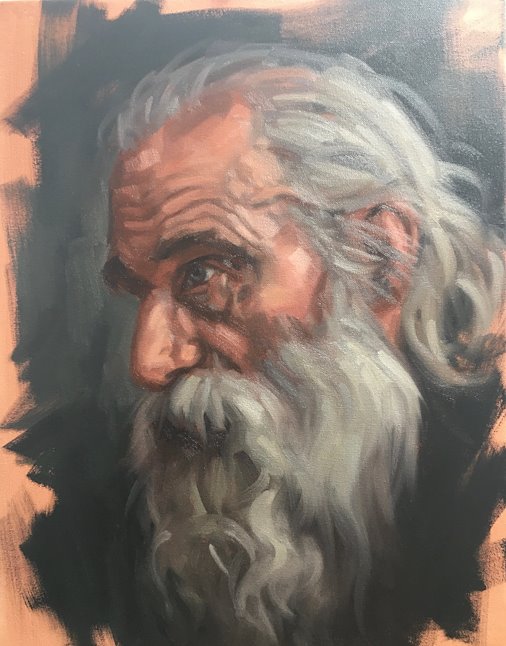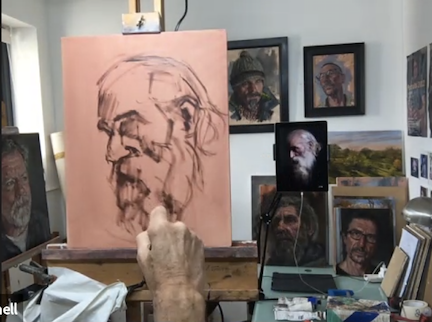 Portrait painting demonstration
I recently did a Zoom portrait painting demonstration with a limited palette (the Zorn palette) for The Art events Group. It was another enjoyable Zoom experience, i was told afterwards that it was like watching the grand national towards the end as i was finishing up.
I tickled this painting up a bit after the demonstration!
"Great demo! I really enjoyed the excitement!" Linda Bywaters