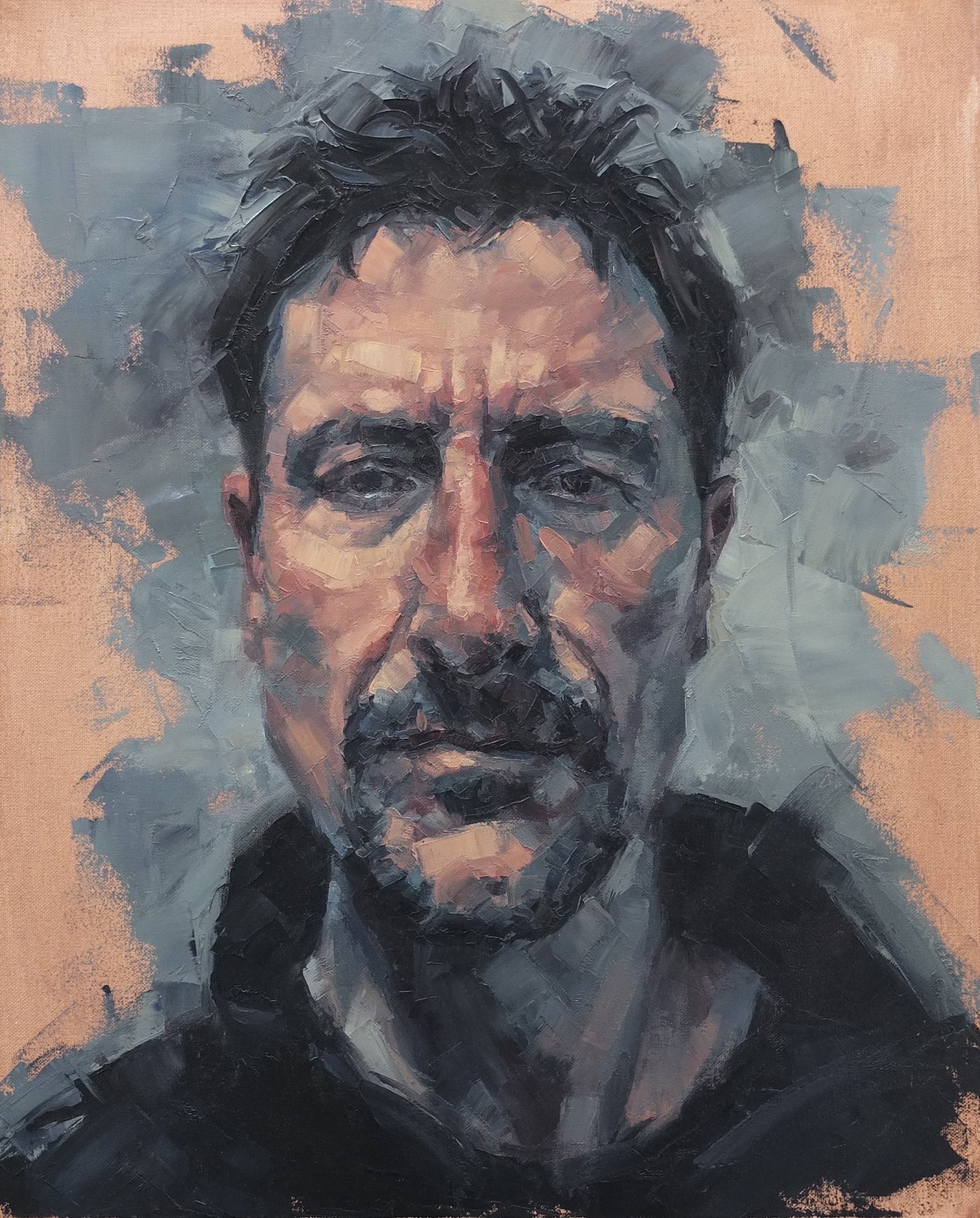 Buckinghamshire portrait artist has work selected for The RBA.
My self portrait – The diagnosis has been selected for The Royal Society of British Artists annual open exhibition at The Mall Galleries London.
"I painted this self portrait with palette knives soon after being diagnosed with Lymphoma, I think it reflects how I felt at the time." Receiving the cancer diagnosis was such a shock, but I felt compelled to paint himself and show how i was feeling. The chemotherapy treatment was successful, and i now feel healthy and well".