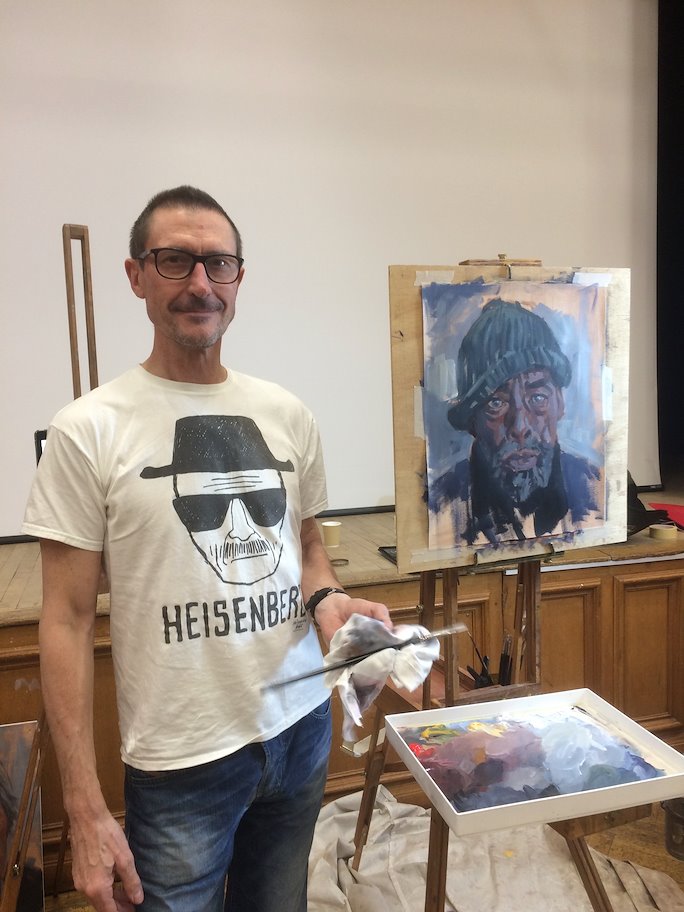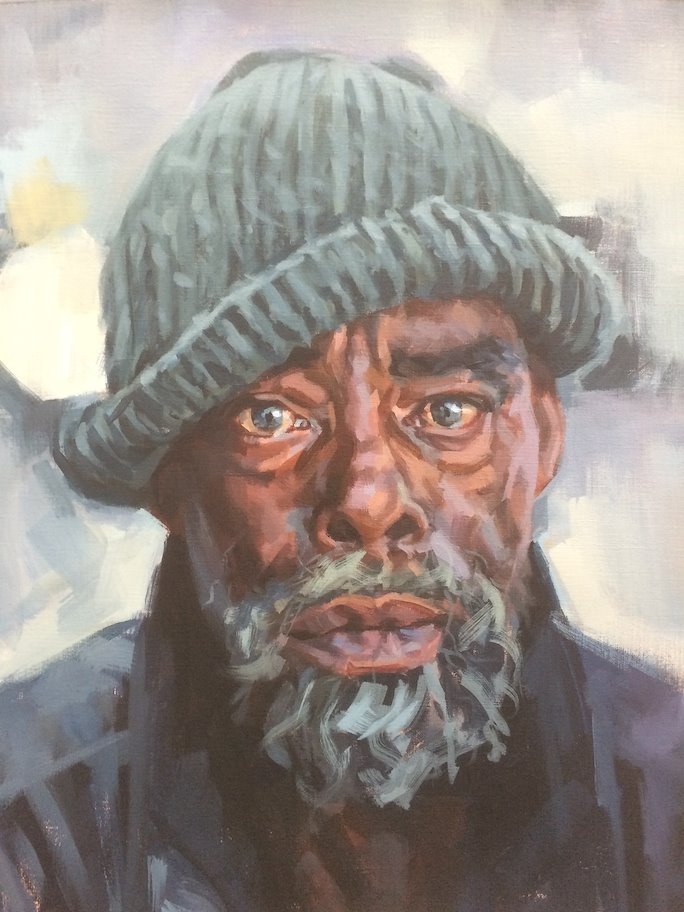 Art demonstration.
Really enjoyed a recent acrylics portrait painting demonstration at Berkhamstead art society.
Also nice to have my hair growing back after the chemo!
I didn't have time to finish it at the demo, so i carried on with it in my studio and here's the result.
"Our many thanks to Mark, so say all who thoroughly enjoyed his recent demonstration at the
Berkhamsted Art Society when Mark produced, with gusto, a superb portrait painting in acrylic whilst
enlightening us to his way of working. Truly informative, inspiring and entertaining.
This is not the first time that he has demonstrated for our Society and we doubt that it will be the last- Here's hoping that we can book Mark again for a future demonstration or workshop.
Much appreciated. "
Bob : Programme Secretary – Berkhamsted Art Society
http://berkhamstedartsociety.co.uk/
http://artprofile.co.uk/artist.asp?artist=Mark%20Fennell&alpha=Fennell,%20Mark