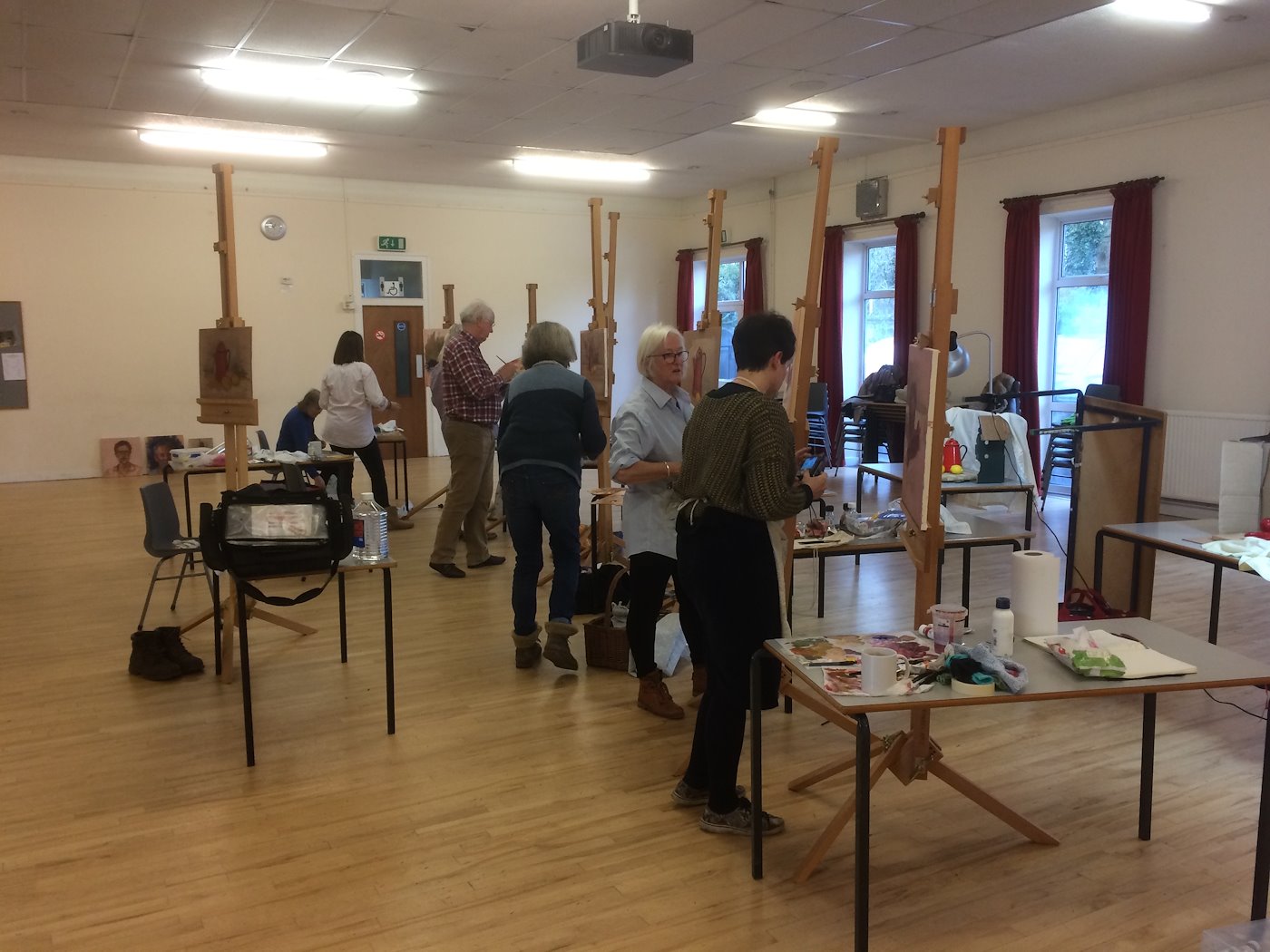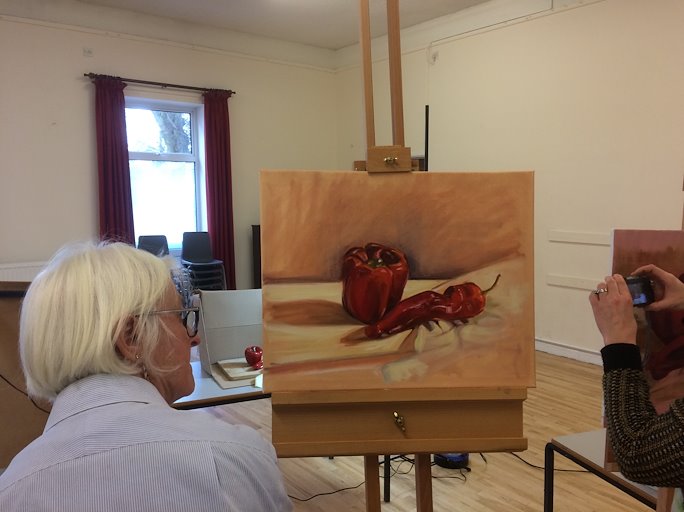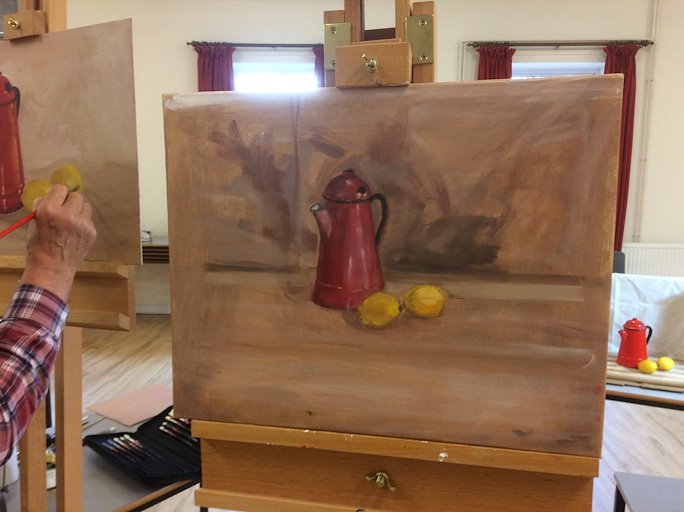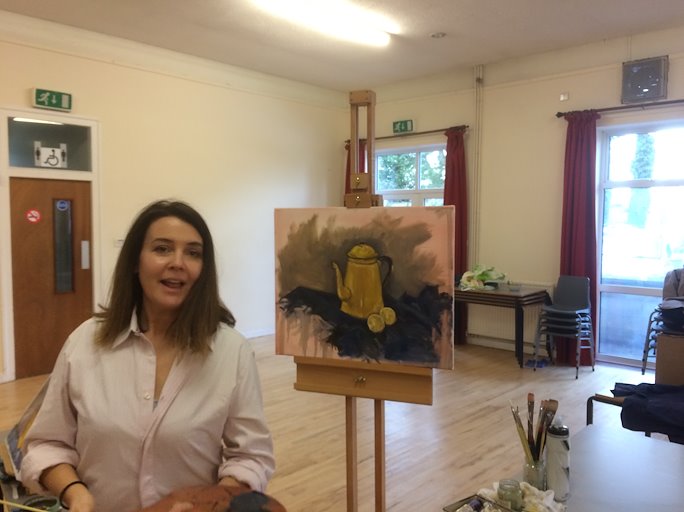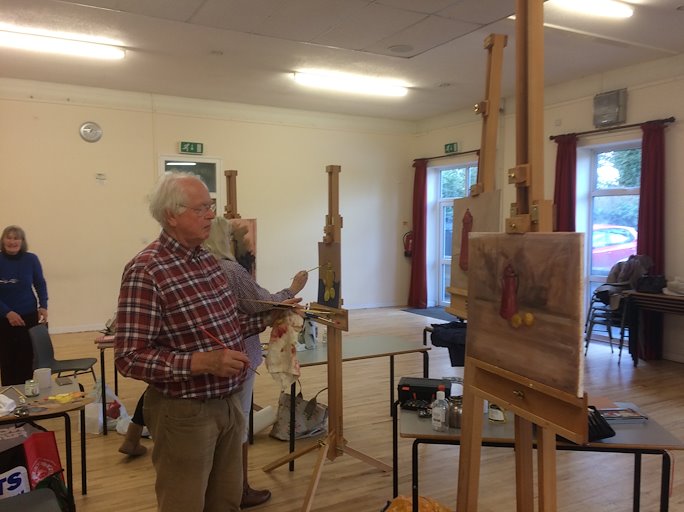 Painting workshop in Brill village.
My first ever Brill village oil and acrylics painting workshop was a lot of fun, very impressed with the work!
My next oil and acrylics workshop is september 3rd – october 8th, every tuesday morning 10am – 1pm, book early, 8 easels available, or bring your own. Beginners welcome!